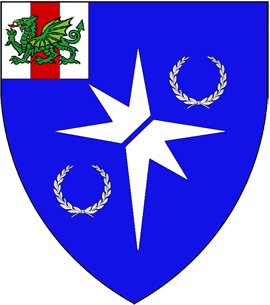 Welcome
The Barony of Rivenstar is a branch of the SCA located in the Lafayette | West Lafayette | Purdue University, Indiana area. We're a proud part of the Middle Kingdom and the Constellation Region.
Announcements & Reminders
To submit an announcement, reminder, or general information to the Barony of Rivenstar, please email the Rivenstar Webminister.
Reminders
Fight Practice
Fencing and Heavy Fighting practice are at back to the normal time and location - Purdue Armory at 8:00pm.
Announcements
Fall Schedules
Singing and Dance practices are resumed! Come out and enjoy the finer arts from the middle ages with us.
General Information
Newsletter Published
The May/June edition of the RivenSTAR newsletter has been published! You can read it here.